The Electoral Management Board for Scotland (EMB) was created by the Local Electoral Administration (Scotland) Act 2011, which gave the board 'the general function of co-ordinating the administration of local government elections in Scotland'. This involves two roles:
assisting local authorities and other persons in carrying out their functions in relation to local government elections, and
promoting best practice in local government elections by providing information, advice or training.
Our focus is ensuring that the interests of the voter are at the centre of all elections planning and administration.
We use the close community of electoral professionals in Scotland and seek to operate by consensus rather than formal direction, wherever possible. However, the convener does have power to issue directions to returning officers and electoral registration officers in relation to their duties around local government elections if required.
Membership
The board is composed of eight members:
five returning officers, or their deputes
three electoral registration officers.
These are appointed by a convener, who is in turn appointed by Scottish Ministers following a process of open competition.
Advisors
Advisors from the professional associations working in
attend the board meetings.
There are representatives at each meeting, acting as official advisors, from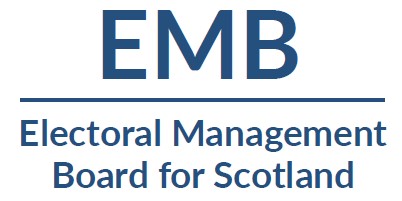 Contact details
Mobile: 07568 102 648